Opto-Edu

A12.1061

,

A12.1062

,

A16.1062

Series Laboratory Enter Level Microscope!
Brand New Design Laboratory Research Biological Microscope, With Coding Nosepiece & Brightness Memory Function LCD Screen.

The Opto-Edu

A12.1062

microscope is our company high-end products, standard with bright field. But this microscope is different from other microscopes which just have single function, so in order to meet the needs of basic users, the microscope can be selected with dark field, phase contrast, polarization, can be integrated observation, one machine can meet the needs of basic users, of course, if you want to see the fluorescence effect, you can upgrade to A16.1062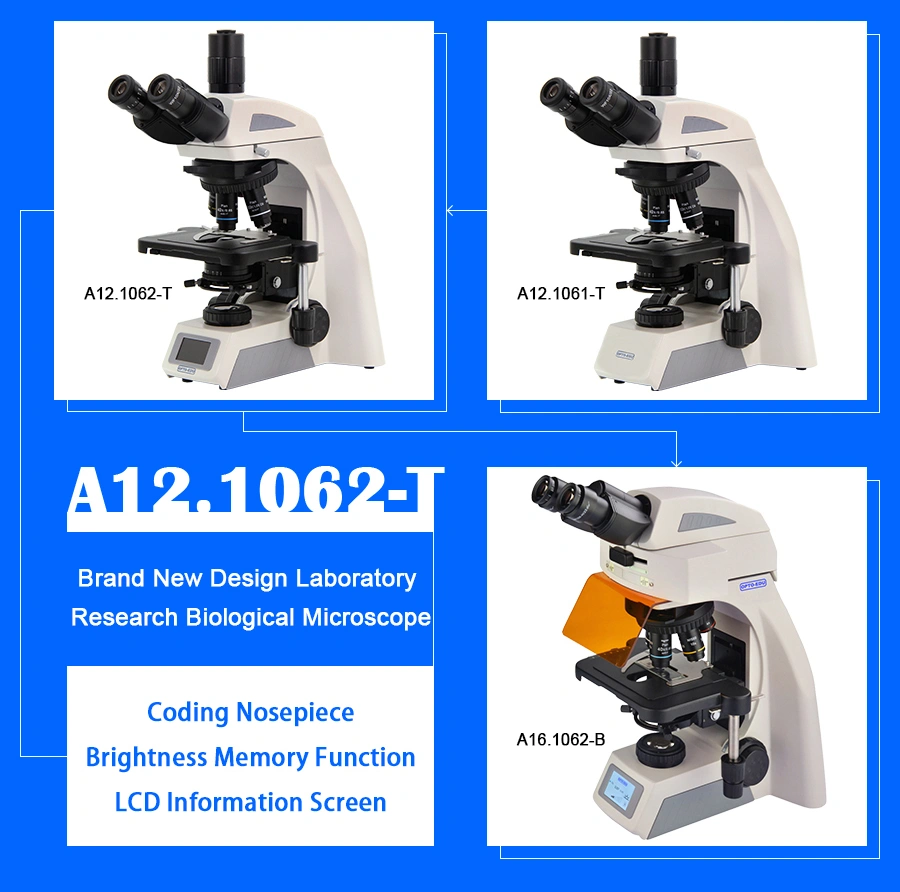 A12.1061 is the low cost version, without coded nosepiece and LCD screen, but same excellent infinity plan optical system and precise mechanical structure. It can work for dark field, simple polarizing, fluorescent function too, with optional accessories.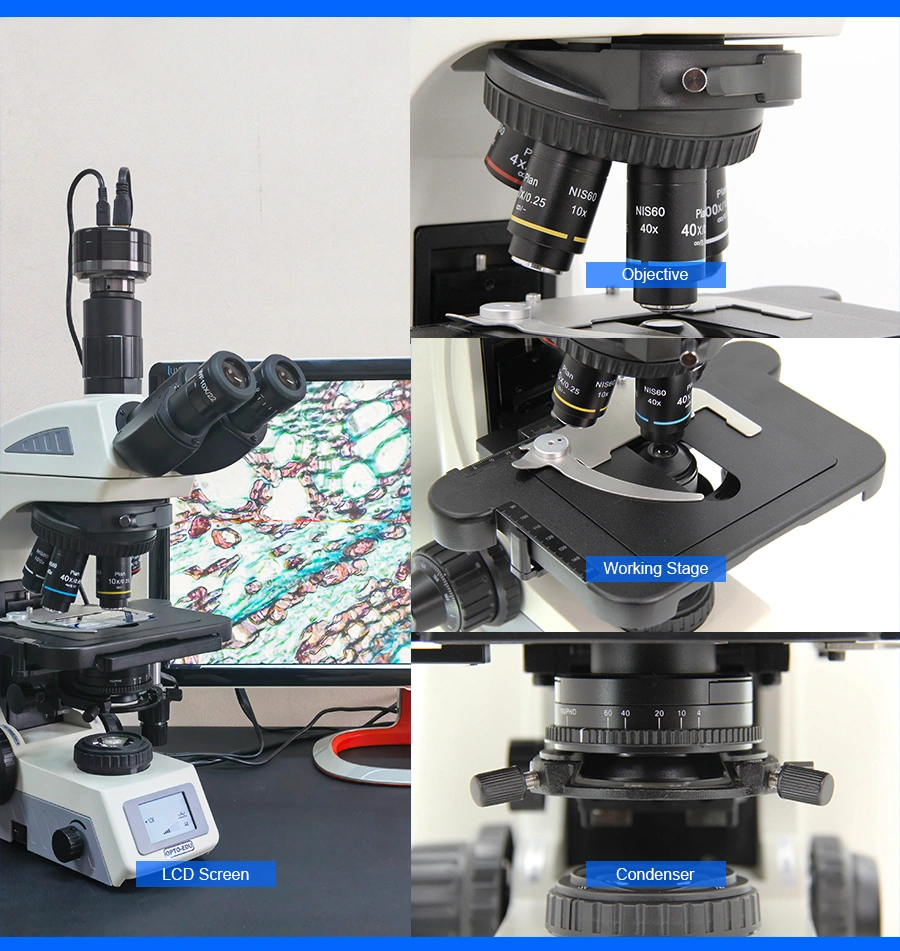 A12.1062 compound microscope can upgrade to A16.1062 fluorescent microscope, 3W LED Epi-Fluorescence Attachment, Fly-Eye Lens Illumination, With 2 Filter Position + Bright Field Position, Switch Quickly, With Attachable UV Shield, fluorescent filters B,G,U,V available.