Place of Origin:CN;BEI
Theory:LCD Biological Microscope
Drawtube:None
Brand Name:OPTO-EDU
Model Number:A33.0220
OPTO-EDU A33.0220 8'' LCD Noninvasive Nail Microcirculation Checking Microscope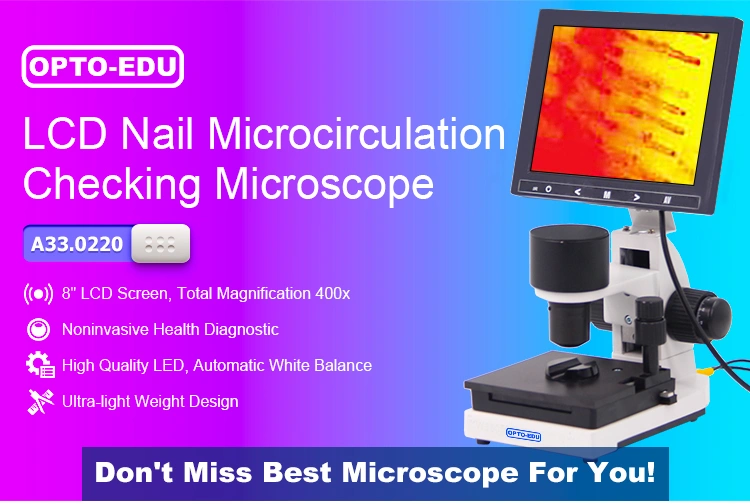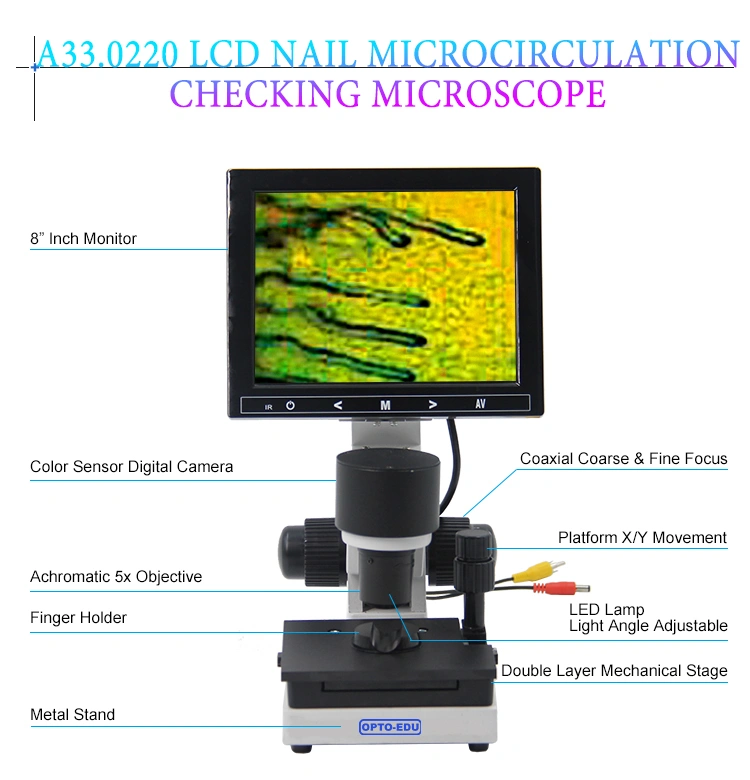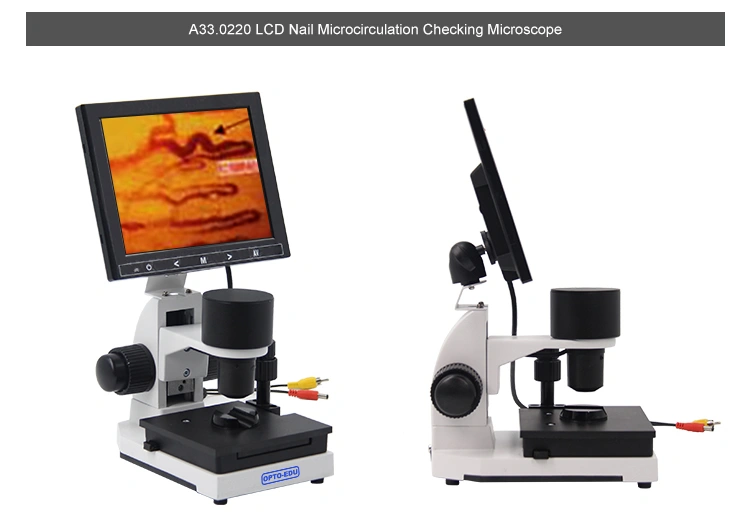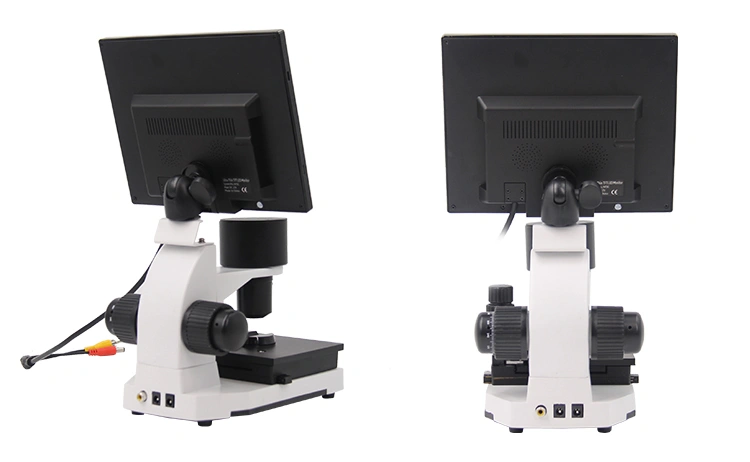 Practical Application:
01. Nail Wall Distal Microcirculation Observation
02. Cutaneous Distal Microcirculation Observation
03. Tongue Microcirculation Observation
04. The Auricle Distal Microcirculation Observation
05. Lips Microcirculation Observation
06. The Other Parts Of The Microcirculation Observed
07. Sweat Glands Observed
08. Hair Follicles Observed
09. Bamboo Charcoal Commodity Microcirculation Efficiency Testing
10. Far- infrared Commodity Microcirculation Efficiency Testing
11. The Germanium Titanium Micro-circulation Of Goods Performance Detection
12. Ore Commodity Micro-cycle Efficiency Detection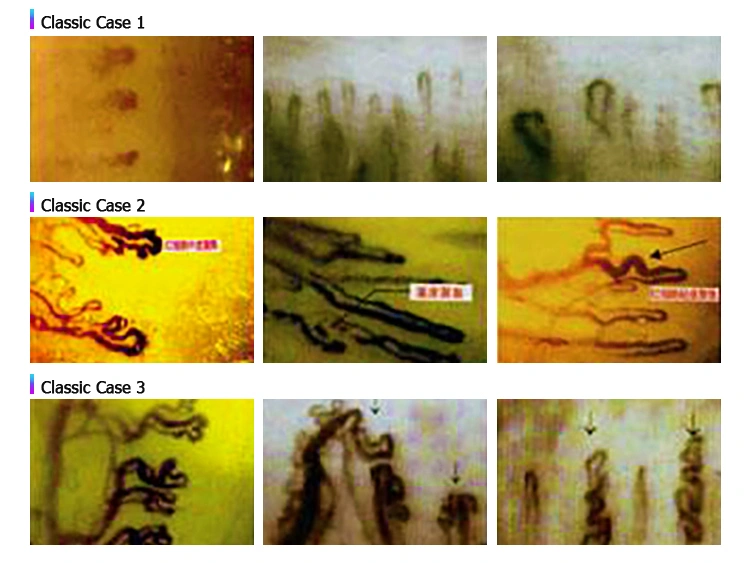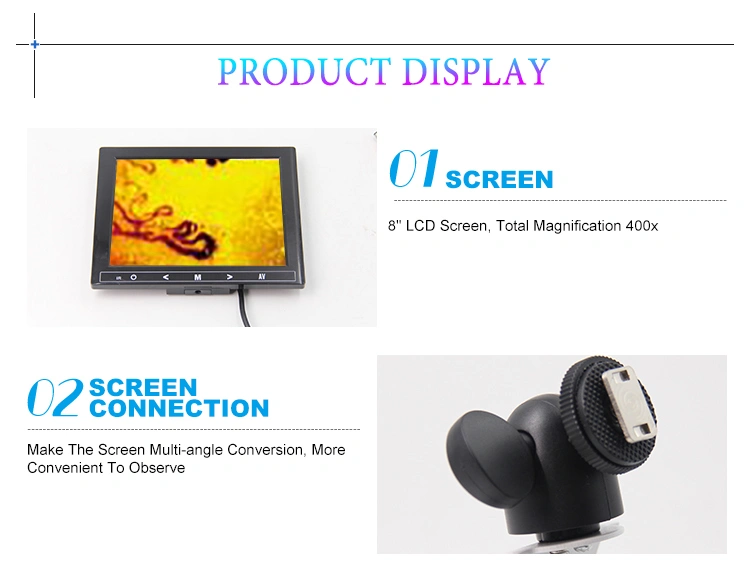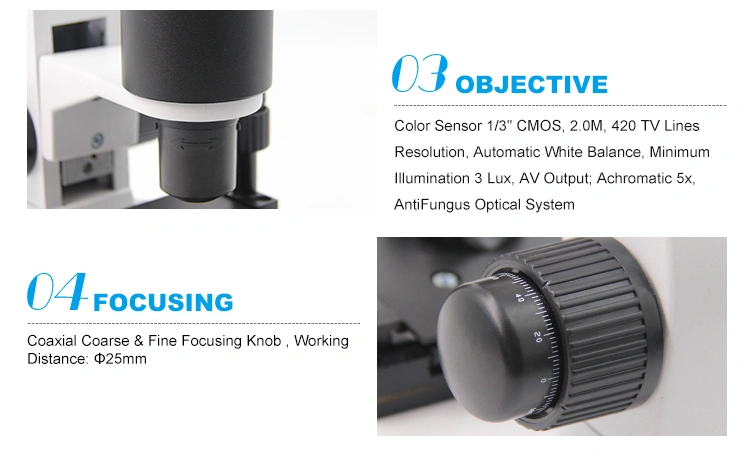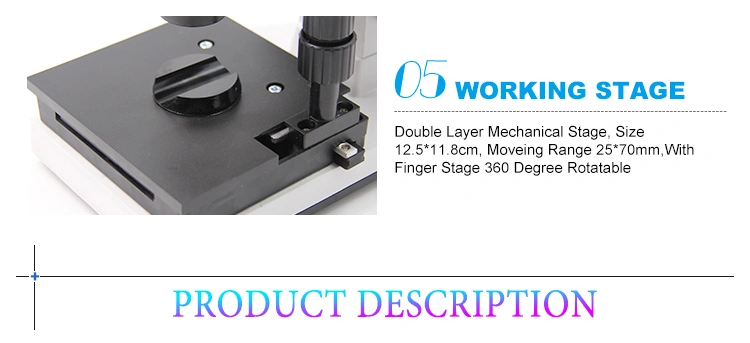 Microcirculation Microscope Viewer Is A Kind Of Advanced Medical Photoelectric Instrument, Equipped With Special Light Source, Mainly Used For Microscopic Nailfold Microcirculation To The Human Body Capillary Dynamic Fluoroscopy, Through A Dedicated Display System, Real-time Dynamic Clear, Flow Pattern, The Display Of The Microcirculation Of The Blood Vessels Form Loops Weeks Images, Widely Used In Clinical For Many Diseases Such As Cardiovascular, High Blood Pressure, Stroke, Diabetes, Rheumatoid Arthritis, Etc.) In Early Diagnosis Of Microcirculation Change In Forecast, The Judge Curative Effect And Prognosis Estimation, Etc.
At The Same Time, It Has Played An Important Role In Many Fields, Such As Medical Care, Human Health Consultation, General Survey, Beauty Care And So On.
The Instrument Uses High Definition, High Resolution Ccd Digital Camera, Can Directly From The Monitor Real-time, Dynamic, Clear Display Of Microcirculation State, For Real-time Observation, Analysis, Teaching.

A33.0220 8"LCD Nail Microcirculation Checking Microscope

Screen Size

8"LCD Screen, Total Magnification 400x

Digital Camera

Color Sensor 1/3"CMOS, 2.0M, 420 TV Lines Resolution, Automatic White Balance, Minimum Illumination 3 Lux, AV Output

Objective

Achromatic 5x, AntiFungus Optical System

Working Stage

Double Layer Mechanical Stage, Size 12.5*11.8cm, Moveing Range 25*70mm,With Finger Stage 360 Degree Rotatable

LED Illumination

High Quality LED, Light Angle Adjustable, Low Temperature, Long Working Time Over 10000 Hours

Focusing

Coaxial Coarse & Fine Focusing Knob

Power

AC Input 100~240V, AD/DC Adapter

Packing

Portable Alumium Case Included, Size 31.5*30*21.5cm, 1 pc/ctn, Carton Size 37*26*35cm, G.W. 5.0 Kgs