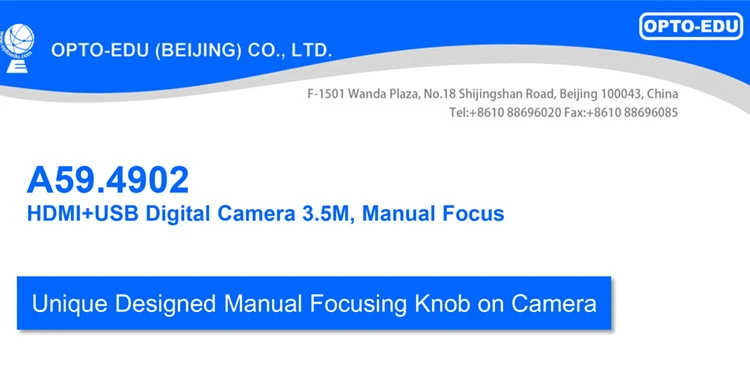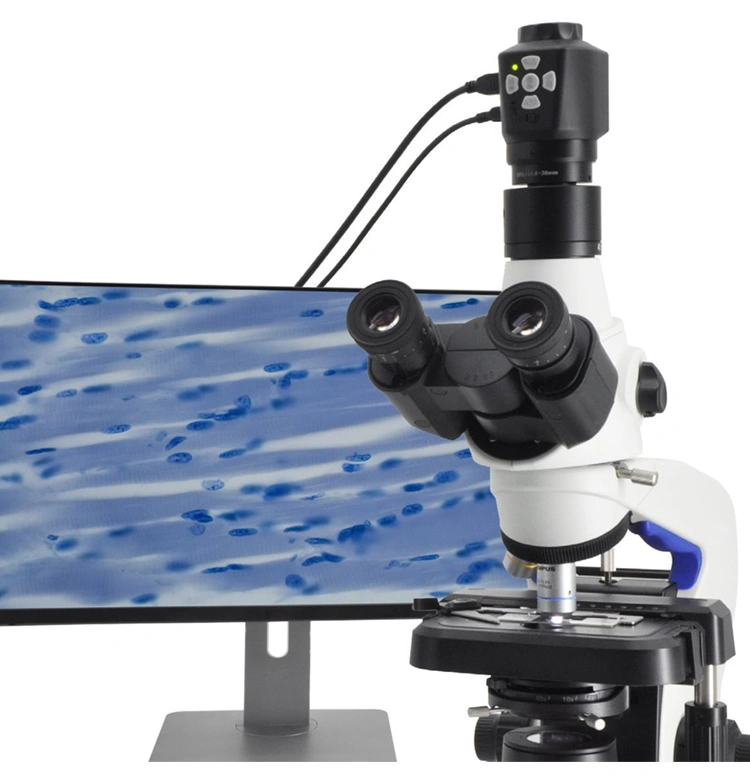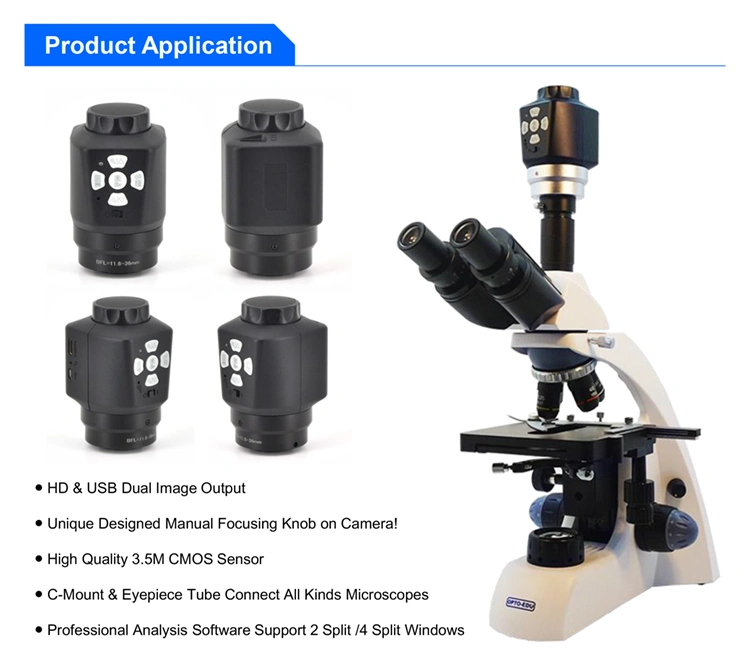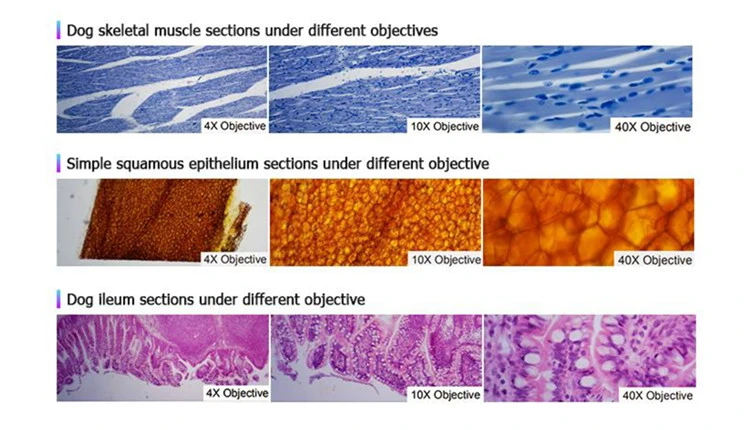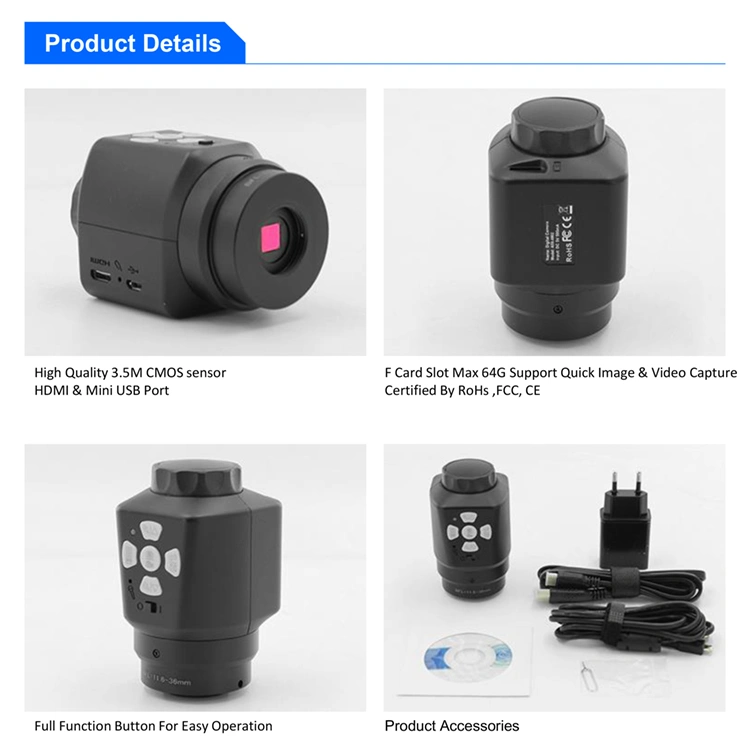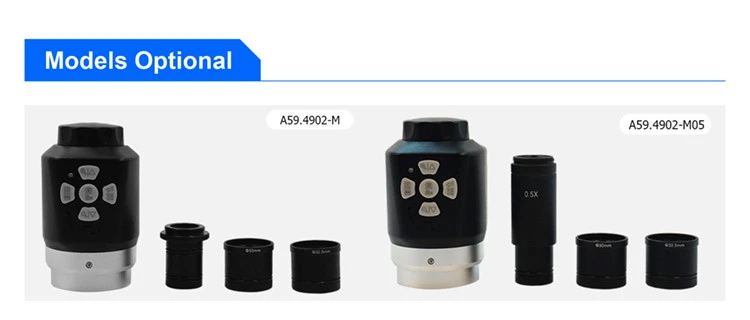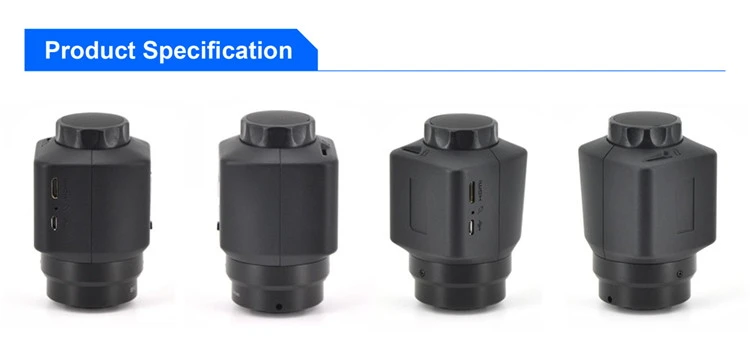 Hardware Configuration

Imaging Sensor

Aptina AR0330 CMOS Sensor

Scan Mode

Scan line by line  

The maximum resolution

2304 x 1535(3,538,944 pixels)

Sensor Optical Format

1/3" (5.07mm(H) x 3.38mm(V), Diagonal 6.09mm)

Pixel Size

2.2μm x 2.2μm

Dynamic Range

69.5dB

ADC

12-bit, 8-Bit R.G.B to PC

SNR(Signal Noise Ratio)

39dB

Spectral Characteristics

380-650nm

Video Mode Resolution

1080P@30FPS, 720P@30FPS,WVGA@30FPS

Snapshot Mode Resolution

2304x1536, 2304x1296, 1920x1080, 1280x720, 800x480

Exposure Capability

Real-time auto, Single auto, Manual adjustment

White Balance

Real-time auto, Single auto, Manual adjustment

Capture Modes

Picture

Resolution: 1920x1080, 1280x720, 800x480

Format: JPG

Video

Resolution: 2304x1536, 2304x1296, 1080P@30FPS, 720P@30FPS, WVGA@30FPS

Format: MOV

Record Route

The local and TF card

Interface Parameter

Camera Interface

C mount thread (1"x1/32) BFL: 11.6-36mm

Wired Picture Interface

HD Model: Mini HD

USB Model: Micro USB

Charger Interface

Micro USB, DC5.0V 2A

Software Environment

Operation System

Microsoft®Windows®XP/7/8/8.1/10(32&64 bit)

Computer Configuration

CPU: equal or more than the second generation Intel core 2.8GHz

Memory: 2G or more

USB port: USB2.0 high speed port or compatible port

Displayer: Suggest 17 inches or larger

Operating Environment

Operating Temperature

0℃~ 40℃

Storage Temperature

-20℃~ 60℃

Operating Humidity

30~60%RH

Storage Humidity

10~80%RH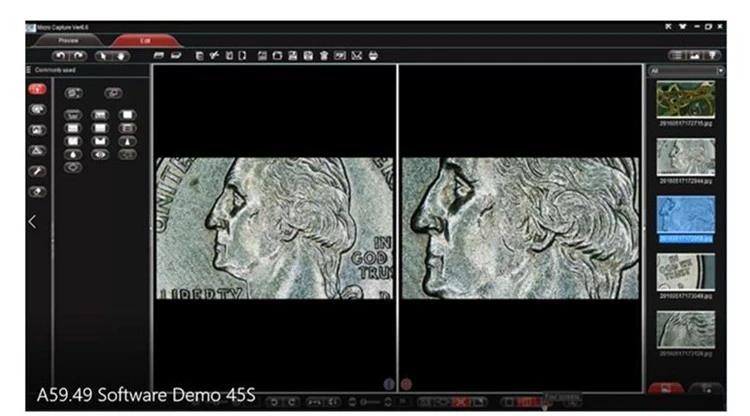 A59.4902 digital eyepiece, combines USB and HDMI output, with professional imaging software, high quality
3.5M pixel HD color image sensor
Large depth of field, wide field of view, long operation distance. Manual focusing knob can focus quickly and easily in long range. Dual output HDMI & USB to support photograph/record and real time storage of SD card image, with USB 3.5M, 
HDMI 1080p/30fps.
Adopt advanced HDR image processing technique under HDMI mode to largely reduce light reflectionof the
observation object surface.
High quality USB 2.0 & HDMI cable support plug & play for high speed data transfer. Professional analysis software support OEM different language version.9. Dynamic and still annotations, powerful
measure functions for choice in  (PC). 2 split and 4 split screen to compare and analysis different images at same time in  (PC).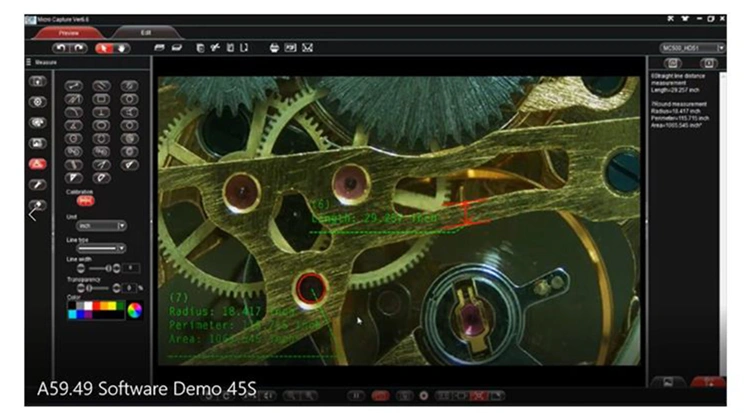 It is ideal tool to show real time micro image on your HDMI monitor or PC, easily capture image, record, and manage the pictures.
Fix-time continuous capture photo function to track the whole changing process of observe things (PC). Rotate picture with any angle when preview, no need to move the objective (PC). Creative image manager to store, search, view user's image freely. All hardware support hot plug/unplug without stopping software work (PC). TF Card Slot support maximum 64G for local image & video recording,  (TF card not include). Fit all microscopes with standard C-Mount, and adapter for microscope eyetube 23.2mm/30mm/30.5mm.