A11.1524 Single Lens Mono Student Microscope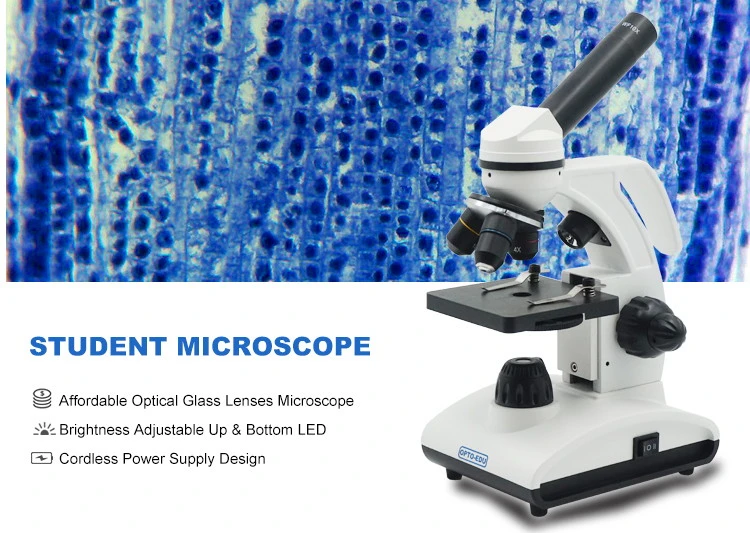 A11.1524 is the micro-microscope with affordable price, which is very suit for students. The body is plastic with all-optical glass system, cordless operation design make it portable and easy to use. There is up and bottom LED, both can adjust brightness. Achromatic 4X, 10X, 40Xs objective enable utmost 400X optical magnification, which can clearly observe biological slices, biological cells, bacteria and living tissue culture etc.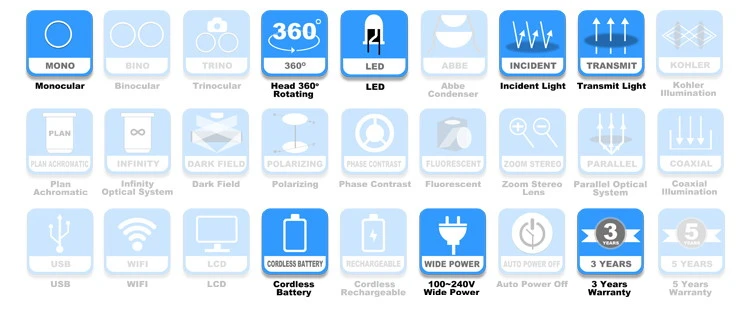 A11.1524-A

A11.1524-B

A11.1524-PA

A11.1524-PB

Head

Monocular, 45° Inclined,360° Rotatable

EyepieceI

WF10x/16mm

Nosepiece

Achromatic4x,10x,40x Spring

Working Stage

Plain Stage With Clips,Size 90x90mm

Condenser

Single Lens Condenser,6 Holes Disc Diaphragm with 5 Filters Built-in

Body Material

Full Metal

Plastic Arm and Working Stage

Focusing

Coarse Focusing

Coxial Coarse & Fine Focusing

Coarse Focusing

coxial Coarse&Fine Focusing

Illumination

Up&Bottom LED Light,Both Brightness Adjustable

Power

Cordless Batteries(3xAA Batteries NOT Included)

Adapter Included(110V/220V Optional)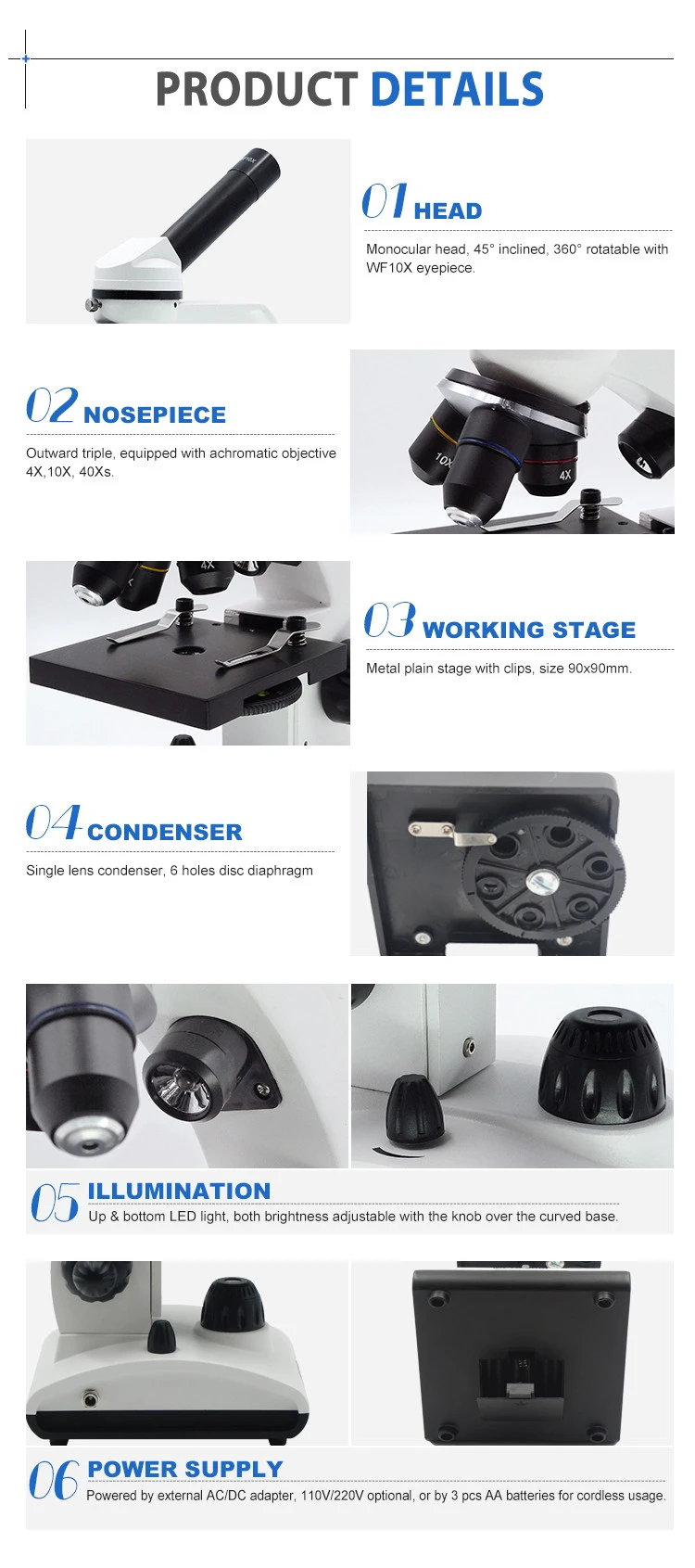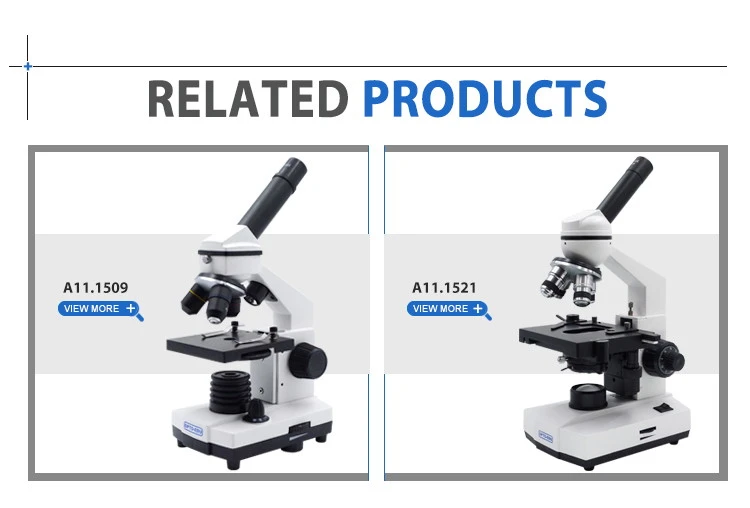 Student microscope is designed for tertiary institutions and primary and secondary schools, which convenient to observe biological slices, biological cells, bacteria and living tissue culture, fluid precipitation observation and research. It is widely used in teaching demonstration, biochemical experiments, clinical research etc.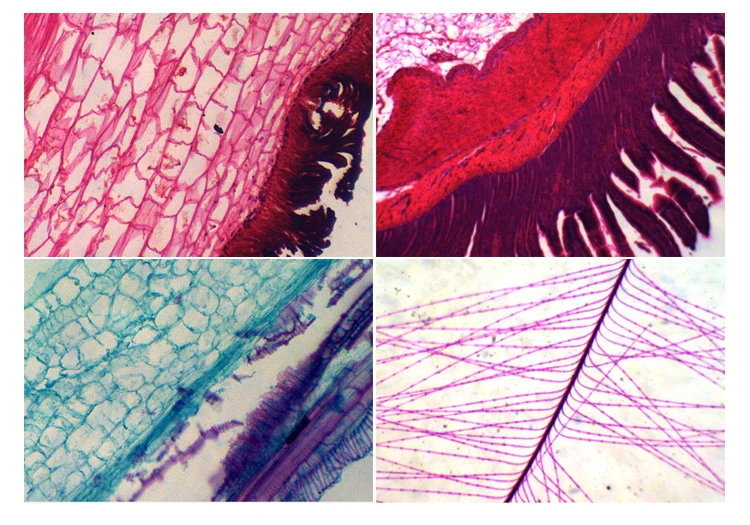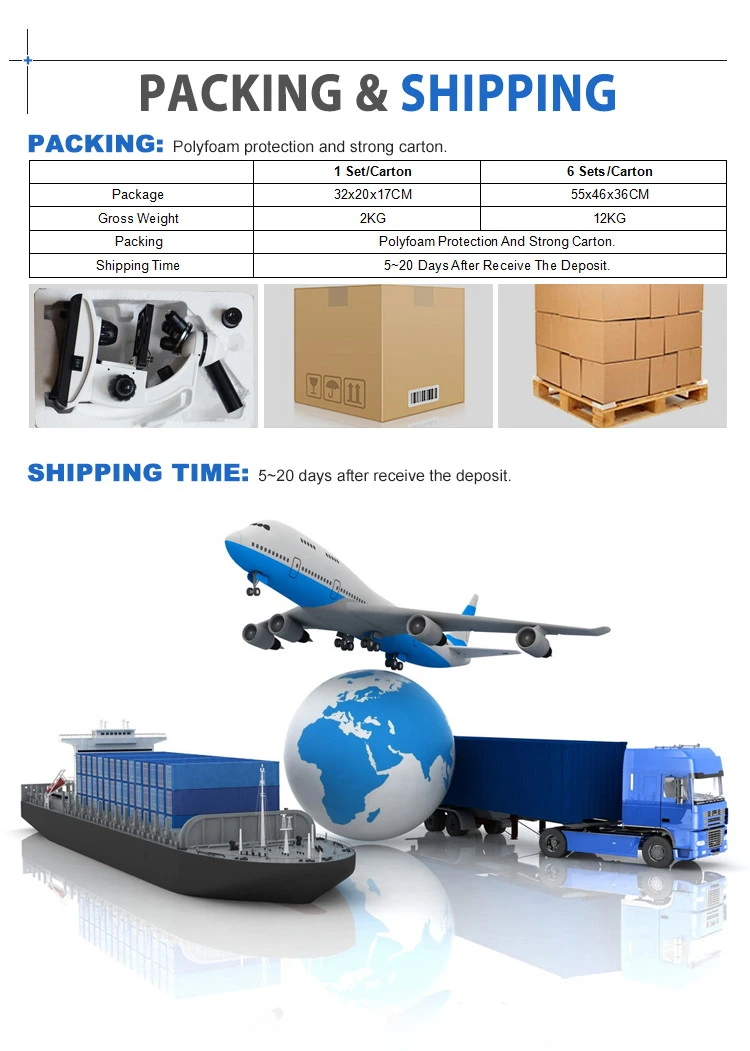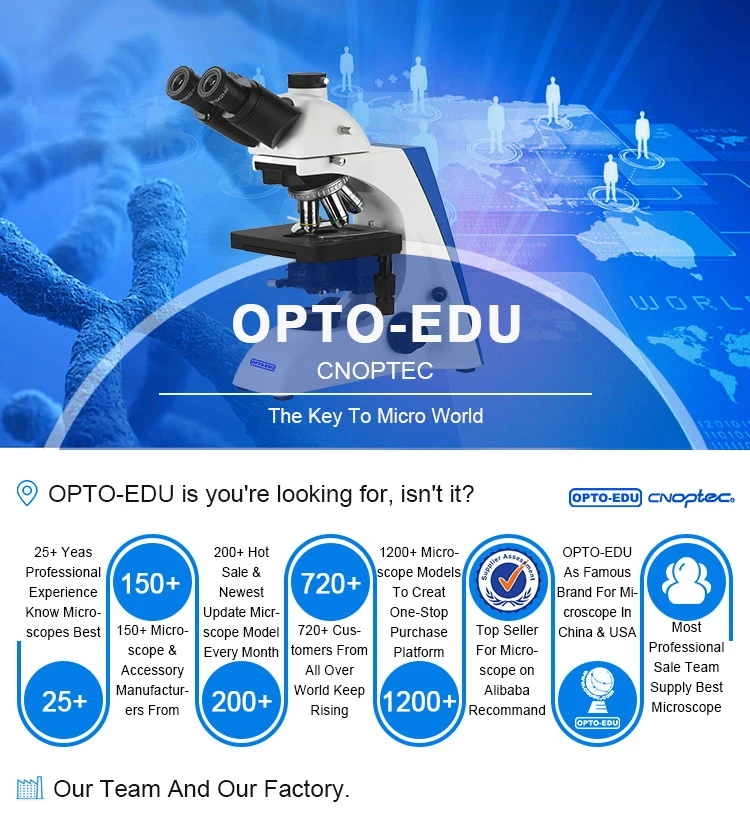 OPTO-EDU, as one of the most professional manufacturer and supplier of microscope in China, our sub-brand CNOPTEC series high end biological, laboratory, polarizing, metallurgical, fluorescene microscopes, CNCOMPARISON series forensic microscope, A63 series SEM microscope, and .49 series digital camera, LCD camera are very popular in the world market.